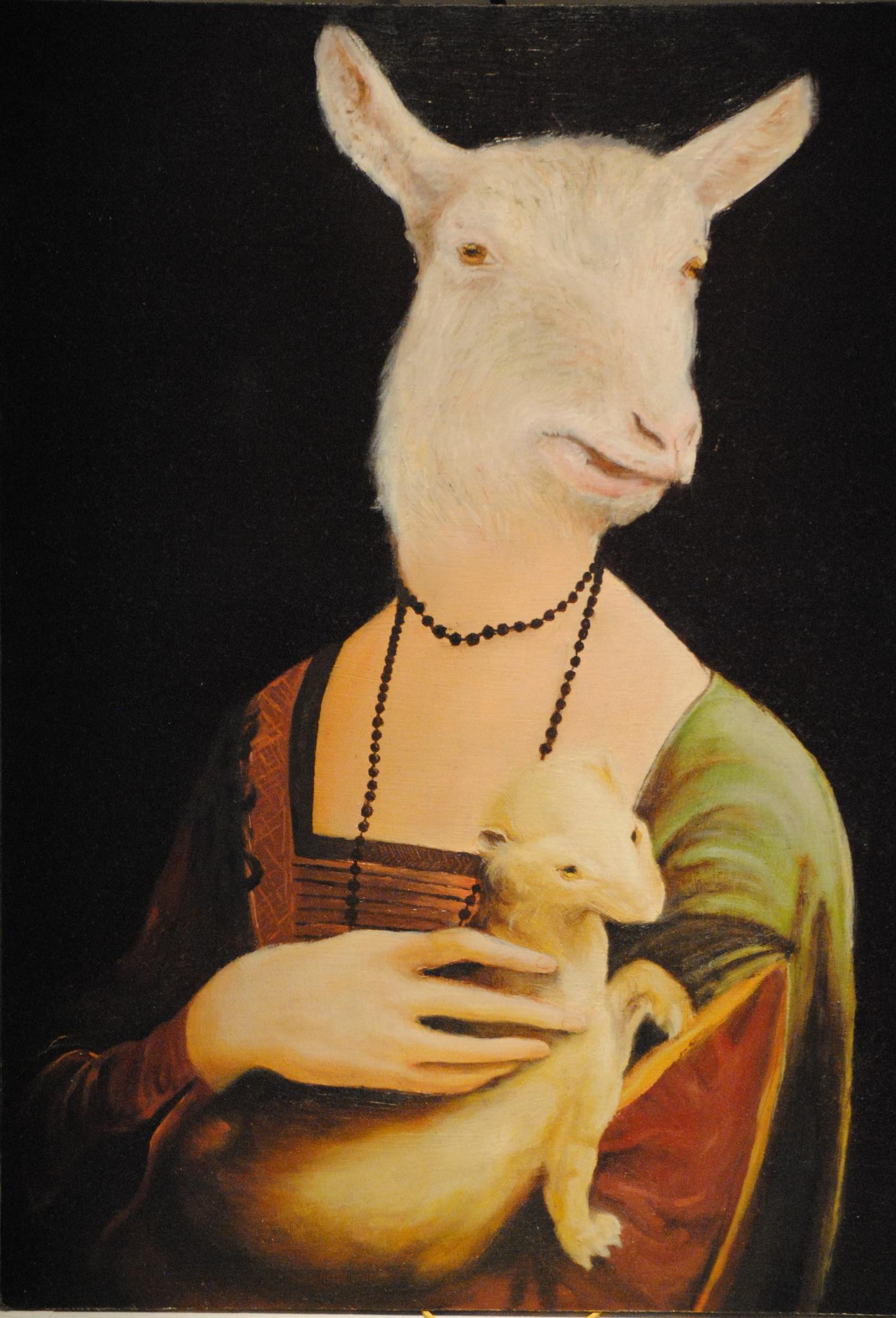 La Dama con L'ermellino -
Edited
.
Ruby Rossini. Oil Painting on wood panel. 320 x 450. 2013.
London based Multidisciplinary Designer, Art Director and Photographer with a traditional artistic upbringing in Italy with Oil Painting & Sculpture. My personal works focus on the theme of belonging and identity through a variety of different media which are visually explored through Image-Making. My Art Direction is rooted in authenticity at the core, storytelling and visually strong outcomes.





︎MA Design for Art Direction - 2019.
University of the Arts, London College of Communication, London, United Kingdom.
︎BA (Hons) Fine-Art Photography - 2017.
University of the Arts, Camberwell College of Arts, London, United Kingdom.

︎Diploma in Painting and Visual Arts. 2009 -2013
Liceo Artistico Maffeo Olivieri. Brescia. Italy.